City tours
Whether you are travelling in a group, club or individually your Rural Concierge, Liz Hill offers guided tours of Herefordshire as well as day trips, themed tours and bespoke itineraries.
All arranged to explore the best of Herefordshire's hidden gems.
Based in Herefordshire, with her extensive knowledge and experience in the travel industry, Rural Concierge can organise really interesting day trips for you – she'll probably have a fascinating anecdote for you too and link you to the most suitable experts for places to see, to eat out, places to stay, anything….
From now until the end of September, Hereford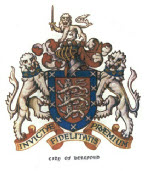 guides are on duty to show visitors around Hereford city. Parties leave the Visit Herefordshire Centre at 11.00am on weekdays and 2.30pm on Sundays. Booking not required but buy your ticket in the Visit Herefordshire Centre from Monday to Saturday 9.30am to 5.00pm
http://visitherefordshire.co.uk/things-to-do/1359/guided-walking-tours-of-hereford-city/