Puzzlewood a magical day out in the Forest of Dean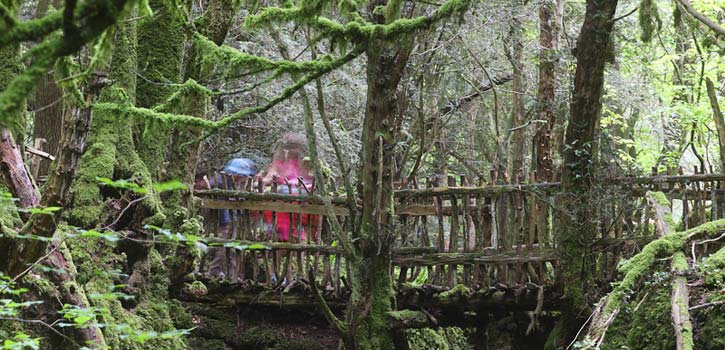 Now the sun is shining and the weather is warmer why not take a trip to Puzzelwood in the Forest of Dean
Could it be the maze of pathways winding through the gulley's of mossy rocks, the twisted roots of the yew trees or the bridges, lookouts and other things you can find on your way round?
Puzzlewood is a unique and enchanting place, located in the beautiful and historic Forest of Dean. Explore a mile of meandering pathways, with its fantastic tree and rock formations, through this 14 acre ancient woodland. It has an atmosphere quite unlike any other wood you have visited. JRR Tolkien is reputed to have taken his inspiration for the fabled forests of Middle Earth from Puzzlewood, and it's easy to see why.
As well as the woods we have pony rides, lots of animals, a willow maze, an indoor maze, an outdoor playground, plenty of picnic benches, a cafe and gift shop with lots of local crafts. Puzzlewood is used regularly as a filming location and received fantastic reviews from various publications.
Go along and discover the magic and have a great time. Check out their website www.puzzlewood.net
Opening times February – March weekends 10.00am last entry 3.30pm April to October daily 10.00 am last entry 5.00pm November – December Weekends 10.00am last enrty 3.30pm Season ends 24th December.